There are many different ways to engage your customers, clients and guests, including engraving and painting your products and gifts!
If you don't see want you need below, contact me to collaborate on something that works uniquely for you.
Live Calligraphy | On-site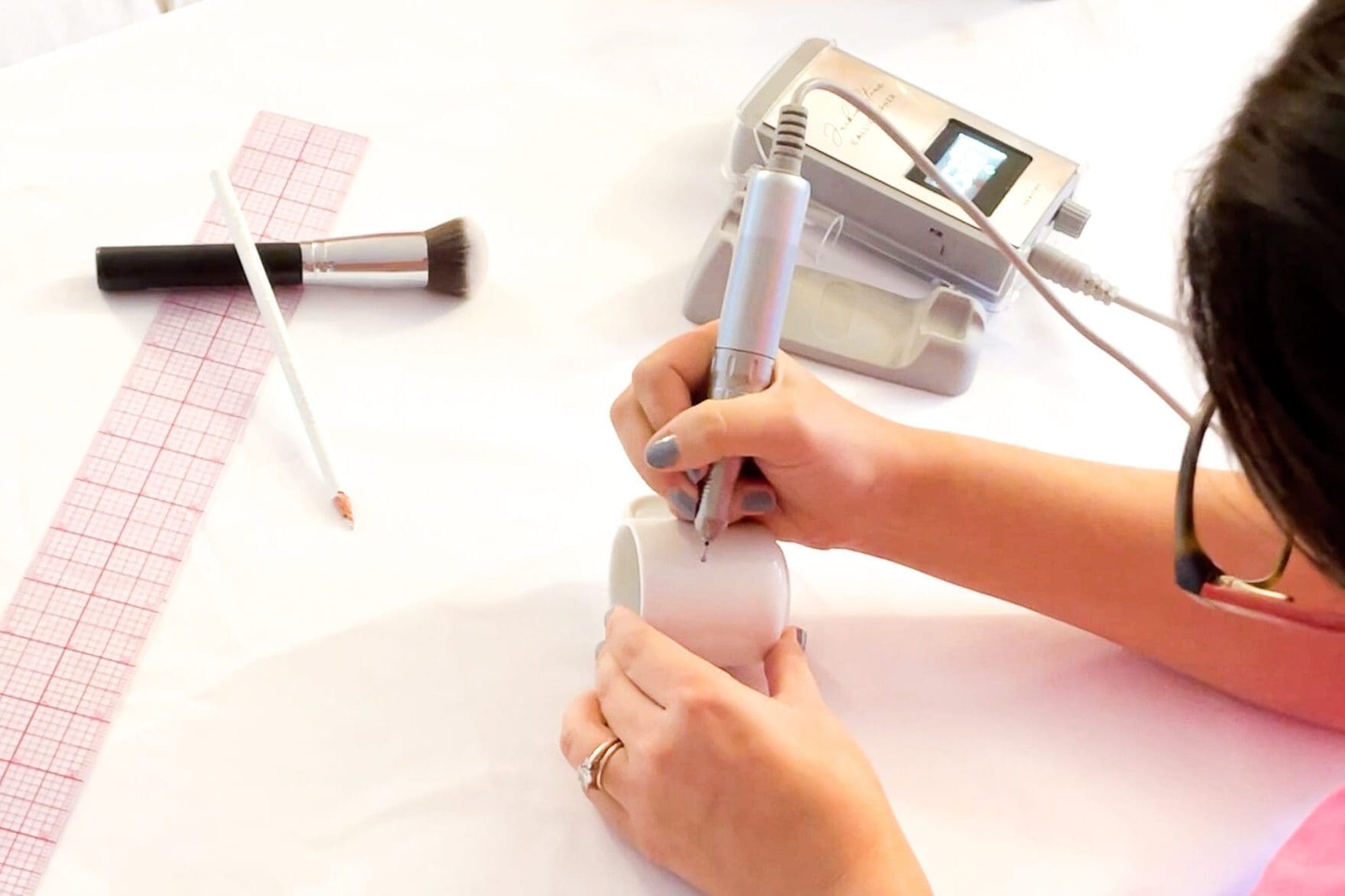 Liven up your store during the holidays. Leave a lasting impression on your brand with your customers. Treat your event attendees with a special favor to take home with them.
Atlantic Calligraphy will come on-site to your event or store to hand personalize products for your customers/guests by either engraving or painting. We pride ourselves on giving a first-class experience to you and your guests to create brand loyalty and interaction beyond the event.
It's all done by hand, so you're creating a special experience for your guests that they can watch or have done while they shop.
Examples of where you would hire a live calligrapher:
Engraving is an elevated way to personalize a gift or product, and with Atlantic Calligraphy, it's all done by hand. A job done with engraving will last a lifetime and never fade. It's a perfect way to make an impression on your customers, clients and even employees. We love to engrave on glass, metal, and even some plastics.
Some examples of what we engrave:
Glass & metal holiday ornaments
Engraving is a quicker process than you may think when it's done by hand.
Atlantic Calligraphy uses a hand engraving tool that acts as a pen and the whole process can be done in a matter of minutes. It's also a quiet process that won't disturb your customers or event attendees.